Friday again… time for our first Weekly Wrap Up on the Blog
I started sharing these on Facebook last week and realised it's hard to fit everything from our week into a social media post and as I love writing so much I thought why not add a bit more to it and share here as well.
Of course at the moment in Melbourne we're at day 36 of Lockdown 6 so my week is a lot more personal than work related. I guess it's a good chance to get to know me better while I don't have client sessions to share.
This week we've done lots more walking plus we've been to one or two playgrounds now they're open again yay!  We also took Merry Meadow (aka Sunshine) on her first bush outing.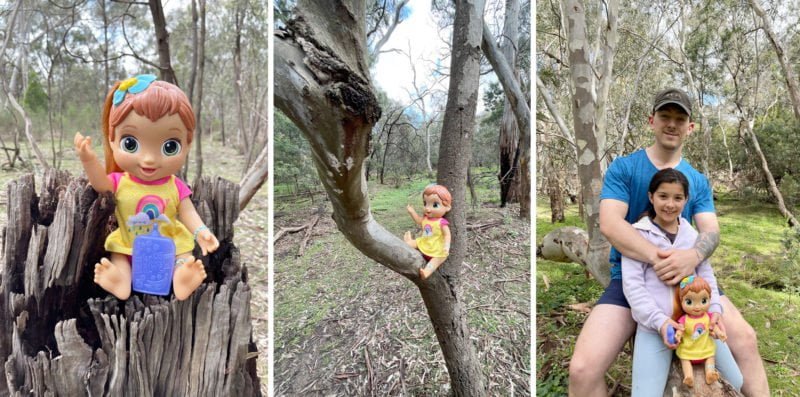 Bailey, Samantha and I saw beautiful wild lilies and gazed in awe at the huge gum trees. We found kangaroos, ducks, bugs and feathers. A kookaburra laughing at us drew our attention upwards where we were excited to see a whole family of them.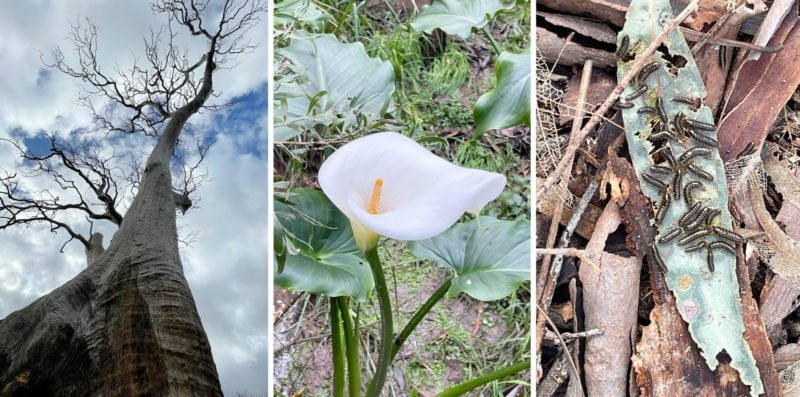 That night when I went to bed I noticed a rash on both my ankles and figured I obviously ran into something my skin didn't like, even though they were protected by my jeans. Luckily it only lasted a couple of days and wasn't too itchy or sore.

Shane got spoilt with all his favourite lollies and biscuits on Father's Day and Samantha even gave him a pedicure. Afterward she tried to teach him gymnastics on the trampoline which was an epic fail – 3 star jumps, a half hearted go at a c jump and he was puffing and panting like an old man.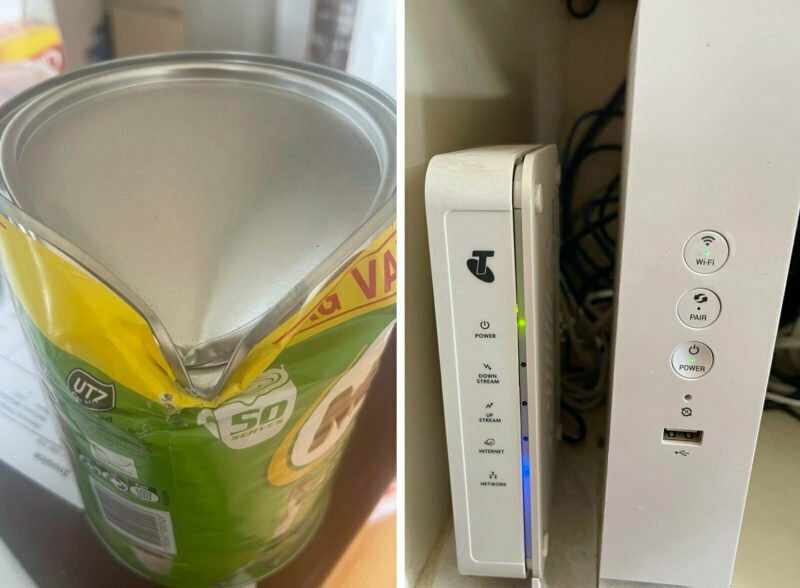 Even the mundane stuff rates a mention this week. Online shopping can certainly be an interesting experience at times. This week my mince was missing, an egg was broken and this is what our milo tin looked like.
And let's not forget about technology. We've had no internet for the last 2 days – not very helpful when I'm trying to work from home and Samantha is doing school, dancing and violin all via zoom. After a couple of hours online with Telstra and troubleshooting our white boxes they finally sent a tech only to find we have no connection from the street. So now we have to wait for another tech to come. Meanwhile I'm trying to hotspot my computer, Samantha's Ipad and computer and whatever else we want to use from my phone which of course keeps either losing connection to the internet or dropping off one or other device without warning. Usually just as we've finished something and trying to save it. Very frustrating!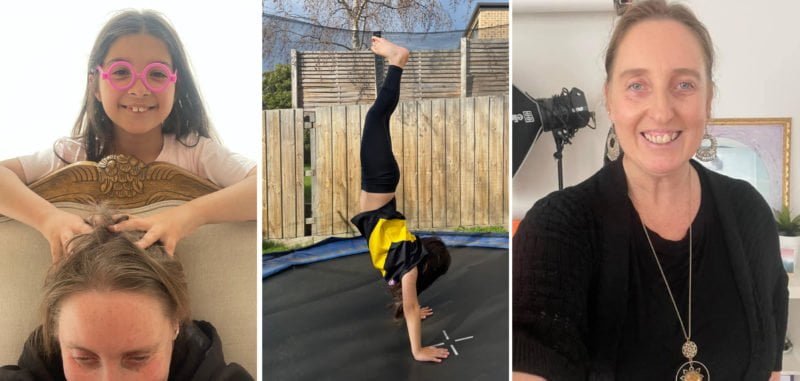 Despite the internet issue Samantha and I survived another week of remote learning and yesterday she rewarded me with a head massage and meditation class. We've played basketball, hairdressers, barbie dolls and skipping. Samantha is getting very good at her handstands on the trampoline and can't wait until she's back to gymnastics classes. I can't wait either. It will be nice to get even one solid hour where I can work without interruption.
I suddenly realised last night that this time next week I'll be 50. How did I get this old in what feels like the blink of an eye?
Truth be told it doesn't feel much like my birthday month and even though I'm not a big party person I am disappointed I can't celebrate with other family and friends. I feel like the magic and sparkle are missing and I have to keep reminding myself there'll be plenty of time for celebrations later. It almost feels like my birthday could come and go and I wouldn't even know.
I've decided to make these weekly wrap ups a regular thing, if only because I find it therapeutic to reflect back over my week and remember what's been happening and how I've felt. It's kind of like snippets from my diary or journal, maybe something I can turn into a book when lockdown life ends for good. It's also inspiring me to take photos for personal reasons rather than work which has been fun.
I hope your week has been noteworthy too and even if it doesn't seem like it, I'd love to hear (or see) what you've been up to